2d://mt_wash_ht_lp.r69s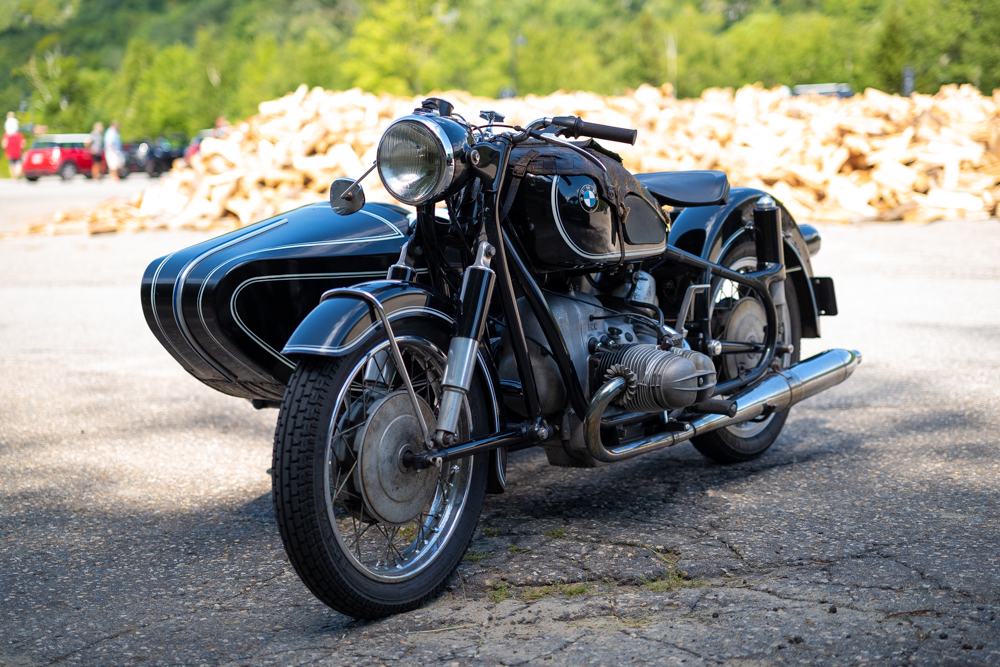 I had a mechanical restoration done to the R69S by Ande up at Barrington Motorworks in New Hampshire. I figured a good test run route would be from home to the top of Mt Washington and back in a day.
I have had much worse ideas over the years... The scoot ran like a champ, humming along at 55mph the whole way with bursts up to 70mph!
Revival had a multi stop rally up to the mountain. I left before sunrise to meet them at Loon. Simply to slow of a machince to keep up with modern traffic in that capacity.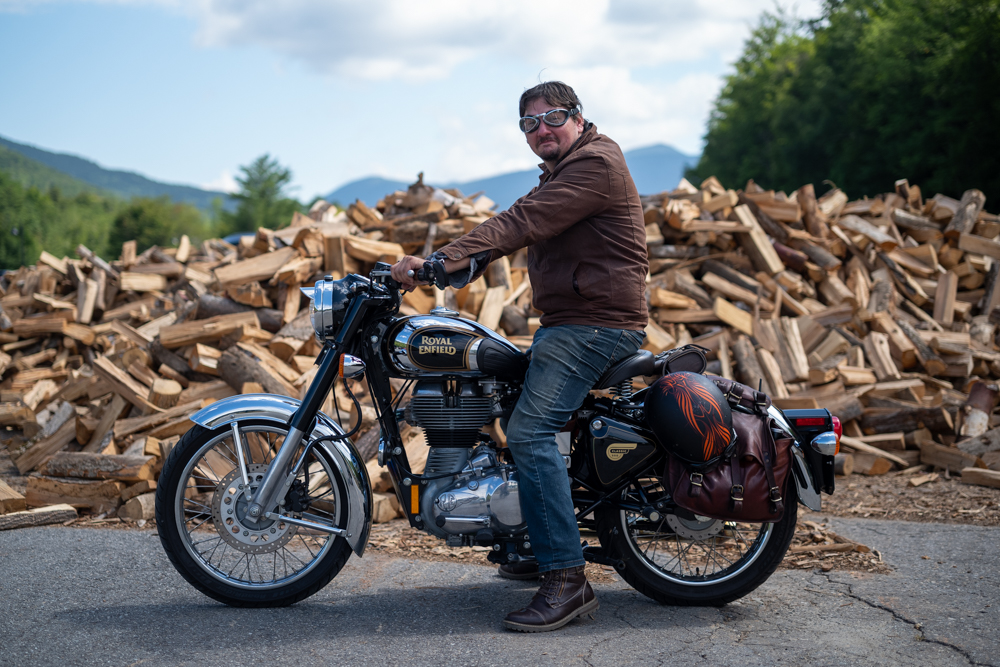 This guy was checking out the wood.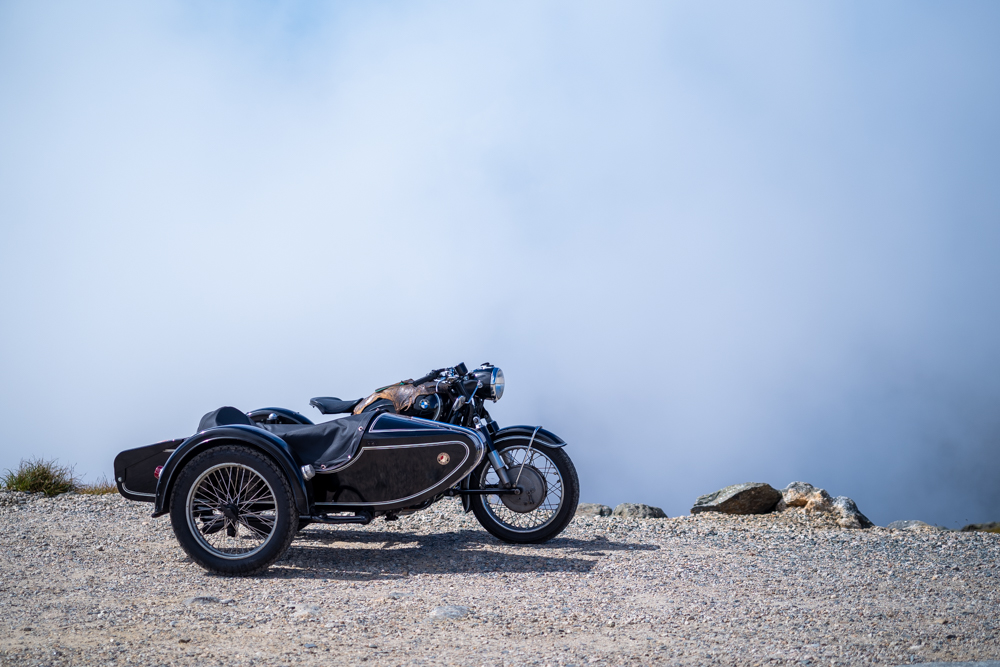 Working my way up the mountain road was fun, keeping it in second gear most of the way. The road is paved most of the way.
Eventually the trees fade away to the open side of the mountain. The air thins out and the carbureted machine gasps for air, low rpms are an issue. More throttle...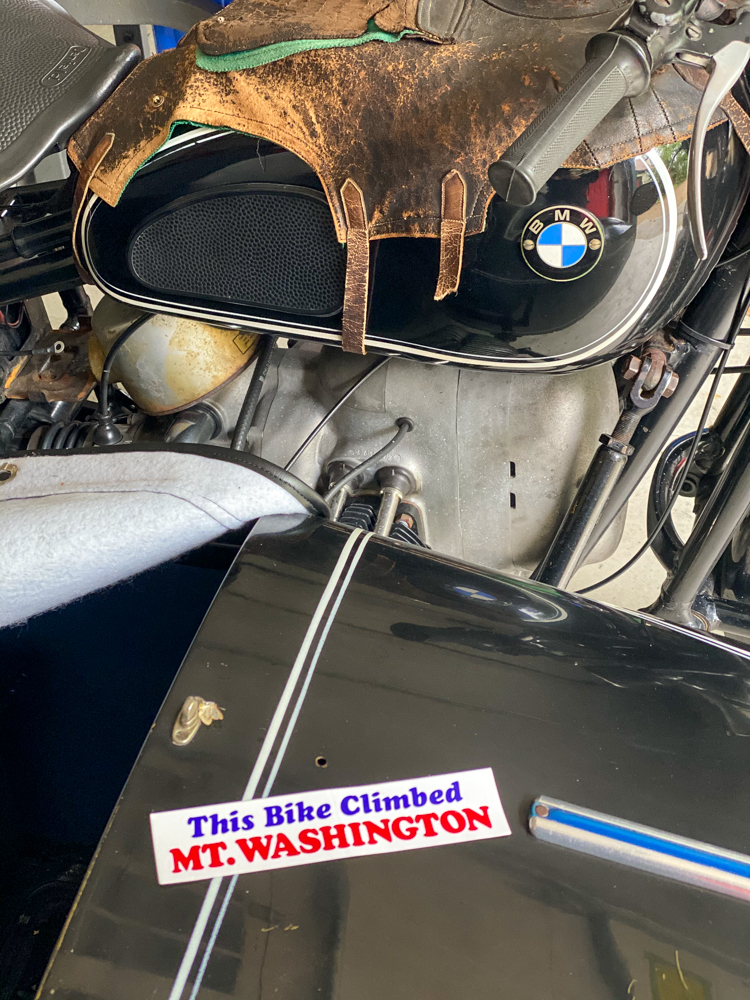 Rad stickerrrrr.